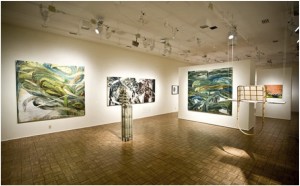 When time is limited, knowing ahead which galleries to take-in when visiting from out of town calls for a little pre-planning. Of course, if you have a particular showing or artist in mind when traveling then your plans are ready made. There are so many beautiful and privately owned galleries that showcase local artists, and then there are the world's renowned, must visit grand showplaces. Either way, your palette for diversity will be filled when you take in any of the following.
David B. Smith of Denver, Colorado
Starting with a recommendation close to home, the David B. Smith Gallery is a veritable solar power featuring regional talent alongside internationally recognized artists. It is a place renowned for cultivating a strong regional, national and international following of collectors.