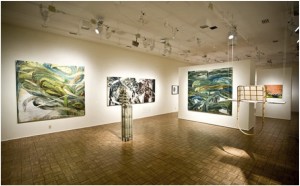 When time is limited, knowing ahead which galleries to take-in when visiting from out of town calls for a little pre-planning. Of course, if you have a particular showing or artist in mind when traveling then your plans are ready made. There are so many beautiful and privately owned galleries that showcase local artists, and then there are the world's renowned, must visit grand showplaces. Either way, your palette for diversity will be filled when you take in any of the following.
David B. Smith of Denver, Colorado
Starting with a recommendation close to home, the David B. Smith Gallery is a veritable solar power featuring regional talent alongside internationally recognized artists. It is a place renowned for cultivating a strong regional, national and international following of collectors.
Very active in the art community, fresh talent and seasoned investors keep an active eye on this small, but sophisticated gallery. Stay abreast of their finds through their media coverage and their catalogs. Sited by the New York Times as a gallery offering "an exciting contrast of cutting edge works." this little dynamo should be on your list. If you find yourself in the Mile High City be sure to take time for a visit to this jewel of the Rockies.
Klughaus Gallery New York City
Still staying Stateside the Klughaus Gallery in New York City's Lower East Side, celebrates the artistry of graffiti. Their energetic shows connect the viewer with seasoned street artists as well as the up-and-coming contemporary world of graffiti. Klughaus is an agency moving a diverse roster of talent from painters to photographers.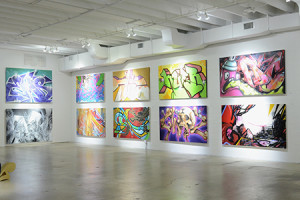 Recently opening a commissioned based aerosol paint division, Klughaus is the gallery to visit when interested in putting a one-of-a-kind signature on your property. A stop in at this gallery is just another priority to place on your list of things to do when in New York.
Fortes Vilaca Sao Paolo, Brazil
Going south to Brazil another notable stop in the art world would be the Galleria Fortes Vilaca located in Sao Paolo. With their main focus on Brazilian artists they also invite artists from all over the world. The art scene is thriving in this South American city largely due to the efforts of establishing a network of local, distinctive talent. Sao Paolo is a vibrant city and this gallery has no shortage of what makes up the electrifying draw.
Freymond-Guth Ltd. Geneva, Switzerland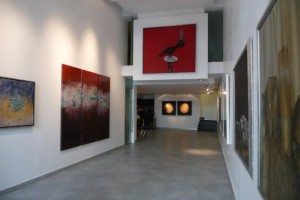 When traveling Europe, Switzerland holds many delightful surprise, but few more appealing than their art scene. With the glorious backdrop of the Alps, artists are inspired to be at their best. Ranging from the classic to the contemporary the Freymond-Guth Gallery offers their audience the Swiss excellence that has come to be expected of this tiny country. A purveyor of fine art since 1788 this gallery represents artists and collectors from all over the world. To be awarded the opportunity of having your work shown at Freymond-Guth is a lifetime achievement for many artists.
Vitamin Creative Space, Beijing, China
Crossing to the other side of the globe, Beijing offers a gallery that nurtures life. China holds a tremendous amount of talent and at the Vitamin Creative Space gallery and workshop some of that talent is centered around historical Chinese art and some more contemporary. This one-of-a-kind showplace explores the interaction of the ancient and the modern. Their commercial gallery offers a space for artists to present their interpretation of these two traditionally opposing art forms while their workshops takes the artists' personal expressions down whatever rabbit hole they choose to go. Beijing is not right around the corner for most of us, but if you have the chance to travel to this city, make time to stop in at the Vitamin Creative Space.
While I have you globe trotting to a number of different galleries, I've chosen just a few personal favorites. With these comes not only diversity and creativity, but also insights into the minds of artists extraordinaire. If you are traveling, contact me to get my choice of a must visit gallery. While I haven't visited them all, I have visited quite a few.